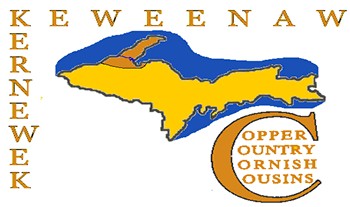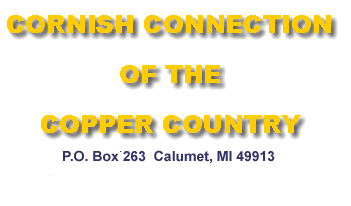 .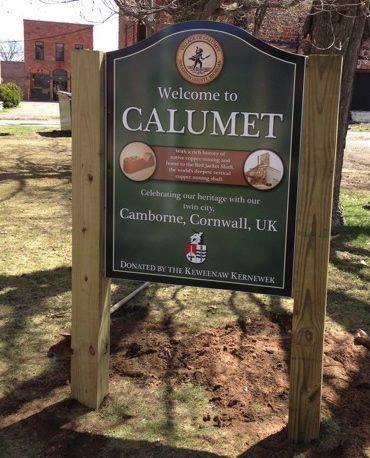 Calumet, Michigan is now twinned with Camborne, Cornwall, UK. Check us our or our facebook page with the link below.
NEXT MEETING is at The Hut in Calumet, MI at 6:00 on Thursday Nov 8th.
Dinner at 6:00 and the meeting anytime after that. There were about 10 Kernewek members that attened the Cornish Festival in Mineral Point, WI. in Septermber. The program after the meeting will be a recap on the festival.
The Keweenaw Kernewek
is a group formed in 1992 to preserve the history of the Cornish settlers in the "Keweenaw" (Once called the Copper Country) of the Upper Peninsula of Michigan. Additional history and an introduction to our group can be found in the selections below. Anyone who has an interest in the history of the Cornish in the area is welcome to attend the meetings..
If an item or document has the letters (PDF) listed after it, Adobe Acrobat Reader is needed to view it. Acrobat Reader is free software and can be downloaded from

PROJECTS and INFORMATION
| | | |
| --- | --- | --- |
| This page was modified on November 3, 2018 | | This site is a work in progress so please send any information, suggestions, comments on this web site to Bob Wareham |